PROTECTION ORDERS ATTORNEY IN INDEPENDENCE, MISSOURI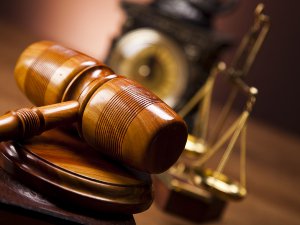 Under Missouri's Adult Abuse Law, a person who has been the victim of domestic violence or stalking may obtain from a judge an "order of protection," sometimes called an "ex parte order" or a "restraining order." This order will forbid an abuser from having further contact with the victim. Obtaining an "order of protection" is a separate matter from the criminal prosecution. The prosecutor's office does not represent the victim's efforts to obtain an order of protection; rather, the victim must request it from the court themselves or through a private attorney.
The Adult Abuse Law (Sections 455.010 - 455.085, RSMo) provides that any adult who has been subjected to abuse by a present or former family or household member or who has been the victim of stalking, may file a petition for an order of protection from a Circuit Court Judge or Associate Circuit Court Judge:
forbidding the abuser from abusing, threatening to abuse, molesting, stalking, or disturbing the peace of the victim;

restraining the abuser from entering the premises of the dwelling of the victim;

restraining the abuser from communicating with the victim in any matter or through any medium; and

awarding temporary custody of minor children where appropriate. The victim and the abuser must be at least 18 years of age.
Similar petitions may be filed on behalf of a child by any parent or guardian of a child who has been subjected to abuse by a former or present family or household member.
The petitions are to be filed with the Clerk of the Circuit Court. The Clerk will explain free of charge the procedures for filing all forms and petitions. Standard petition forms are available. No advance filing fee is required. The assistance of a private attorney is recommended, but not required. After regular business hours, a victim is encouraged to seek emergency shelter at one of the available shelters for victims of domestic violence and to contact the Clerk as soon as regular business hours resume. If the Court is unavailable after business hours or on holidays or weekends, a petition for protection may be filed before any available Circuit Judge or Associate Circuit Judge.
Once an order of protection has been issued by the Court, each subsequent violation of the order of protection constitutes a separate criminal offense.
James Piedimonte has represented hundreds of victims of domestic violence. He has also represented those falsely accused of abuse. Mr. Piedimonte has testified before the State Legislature to have stronger laws implemented to protect abused victims. If you need representation at a Protection Order Hearing, contact James Piedimonte.
James Piedimonte has represented hundreds of women in Adult Protection hearings. James was head of the panel of attorneys for Hope House Shelter for Battered Women for seven years. James also appeared before the legislature subcommittee in Jefferson City, Missouri to testify about the application of the Adult Abuse statutes by Judges and the need to have stiffer penalties for violations. Mr. Piedimonte now represents men and women in both prosecution and defense.
THINGS YOU SHOULD KNOW IF ACCUSED:
If a Petition is granted against you, you will not be able to obtain a permit to carry a concealed weapon so long as the Order of protection is in effect. 571.121.2(10) R.S.Mo.

Violation of the Order of protection is a Class A misdemeanor (455.538 R.S.Mo) -(jail for more than 6 months). If you have a prior conviction of violating an Order it is a Class D Felony. (jail up to 10 years)