POWER OF ATTORNEY LAWYER IN INDEPENDENCE, MISSOURI
CONTACT US TO LEARN ABOUT POWER OF ATTORNEY IN INDEPENDENCE, MO TODAY!
A power of attorney is a document in which you state that you give someone else (usually a relative or friend) the authority to make certain decisions and act on your behalf. The person to whom you give these powers is called an "agent" or "attorney-in-fact." The person giving the power of attorney is called the "principal." Just because the word attorney is used does not mean that the person you give authority to has to be a lawyer.
Executing a power of attorney does not mean that you can no longer make decisions; it just means that another person can act for you also. For example, you may be hospitalized for a brief period of time and need someone to deposit your checks in the bank or pay your bills. As long as you are capable of making decisions, the other person must follow your directions. You are simply sharing your power with someone else. You can revoke the agent's authority under the power of attorney at any time if you become dissatisfied with what they are doing.
The word "durable" means that your agent can continue to make decisions for you if you become incapacitated. The agent will still be obligated to act in your best interest, making decisions, and using your money and property only for your benefit.
By establishing a durable power of attorney for financial purposes, you are giving the agent some of the following powers:
To spend your money, cash checks, and withdraw money from your bank accounts

To sell your property

To enter into contracts on your behalf

To pursue insurance claims and legal actions
If a person does not establish a durable power of attorney and becomes mentally incapacitated, it may be necessary for a court to appoint a guardian or conservator.
If for any reason you are no longer comfortable having your chosen agent or agents handle your affairs, you have the right to revoke the power of attorney at any time, as long as you are of sound mind. In order to revoke a durable power of attorney, you simply write or type a statement which includes the following:
Name and date;

You are of sound mind;

You wish to revoke the durable power of attorney;

Specify the date the original durable power of attorney was executed;

Specify the person or persons named as your agents;

Your signature.
Distribute copies of that statement to your agent and to any institutions and agencies, such as banks and hospitals, that had notice of your power of attorney. After you revoke the durable power of attorney, you can your affairs on your own.
A power of attorney ends upon your death. Thereafter your will, or the law of intestacy, governs the handling of your estate. A power of attorney document is not a substitute for a will.

A Power of Attorney is an important estate planning tool. It would enable loved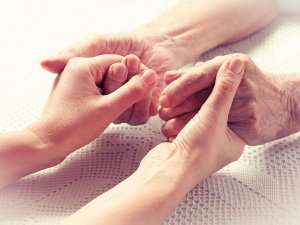 ones to take care of the grantor if he/she is incapacitated or unable to make decisions. However, a power of attorney is no longer valid once the grantor of said power of attorney has died.
A medical power of attorney is one type of health care directive - that is, a document that sets out your wishes for health care if you are ever too ill or injured to speak for yourself.
When you make a medical power of attorney - more commonly called a "durable power of attorney for health care" - you name a trusted person to oversee your medical care and make health care decisions for you if you are unable to do so. Depending on where you live, the person you appoint may be called your "agent," "attorney-in-fact," "health care proxy," "health care surrogate," or something similar.
Your health care agent will work with doctors and other health care providers to make sure you get the kind of medical care you wish to receive. When arranging your care, your agent is legally bound to follow your treatment preferences to the extent that he or she knows about them.
To make your wishes clear, you can use a second type of health care directive - often called a "health care declaration" or "living will" - to provide written health care instructions to your agent and health care providers. To make this easier, some states combine a durable power of attorney for health care and health care declaration into a single form, commonly called an "advance health care directive."
A "Living Will" is a misleading term. It is better termed a Health Care Directive ("HCD"), in which you direct whether you wish to be kept alive by mechanical or electronic "life support systems" or other life-sustaining technology. The HCD is designed to be used if the following conditions are present:
your condition is terminal so that death will result relatively quickly;

you are "permanently unconscious;"

you are in a coma or a permanent vegetative state;

you have an incurable illness.
Even if your condition is terminal, you can make health care decisions for yourself and express your wishes. If you can't, the HCD is intended to speak for you by communicating your wishes.
For more information about preparing documents to direct your health care or finances, call James R. Piedimonte.