PRENUPTIAL AGREEMENTS ATTORNEY IN INDEPENDENCE, MISSOURI
PRE-NUPTIAL OR PRE-MARITAL AGREEMENTS IN INDEPENDENCE, MO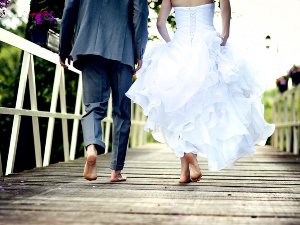 Pre-nuptial Agreements - also known as "premarital" or "antenuptial" agreements - are legal contracts executed by prospective spouses that establish what happens to their income, assets, and debts if the marriage ends in divorce, separation, or death.
Many couples contemplating marriage, especially a second or subsequent marriage, create pre-marital or prenuptial agreements outlining the rights and responsibilities of each partner.
Prenuptial agreements can set forth the rules for almost every aspect of a marriage, including deciding who is responsible for household bills and expenses. It can set out if periodic maintenance or alimony will or will not be paid to one of the spouses. The agreement can stipulate the inheritance rights of children from a previous marriage and enable each spouse to waive the right to inherit from the other's estate.
A prenuptial agreement will not be enforceable unless it was entered into freely, fairly, knowingly, understandingly and in food faith and with full disclosure. If one spouse fails to disclose assets, debts, or liabilities, and the other spouse's decision to sign a prenuptial agreement is not well-informed, a court will not enforce it.
Some people believe that pre-nuptial agreements require the parties to negotiate their divorce before the wedding vows are exchanged. Obviously, if that is one's intention from the outset, you may want to reconsider marriage.
Pre-nuptial agreements are not necessarily harbingers of divorce. I do not believe that a pre-nuptial agreement is necessary for most marriages, but in many instances, these documents are prudent planning and can offer protection and security to both spouses.
To Make an Airtight Prenuptial Agreement...
Each of you must have your own lawyer

Each of you must reveal all details about your assets and liabilities

Each of you must sign willingly and voluntarily

Do not sign the agreement at the last minute

Sign the agreement in front of a notary and/or videotape the signing ceremony